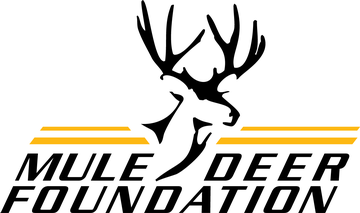 Brandon, SD- Dakota Gray Ghost Chapter Banquet
Brandon, SD- Dakota Gray Ghost Chapter Banquet
$20 - $1500
Fri, Mar 31 at 5:30 PM (CDT)
Holiday Inn Express, Brandon, South Dakota
{{calendarLabel}}
{{calDate.dayOfMonth}}
Sold Out
Ended
{{calDate.available}}
Pre-Raffle: 1 ticket for $20 (no more than 400 tickets to be sold) Prize: #1) Bergara .300 Win Mag - 2023 Gun of the Year Prize: #2) Savage 64 Precision .22LR
-Reserved Table for 8, meals included -8 hats -4 memberships -Kimber R7 Mako 9mm or Your Choice from Trophy Gun Board
-Reserved Table for 8, meals included -8 hats -4 memberships -Benelli Nova 12 Gauge or Your Choice from Forkhorn Gun Board
-Reserved Table for 8, meals included -8 hats -4 memberships
-Two meals -Sponsor gift, hat, and pin -Full annual membership
-One membership -Two meals
-One Membership -One Meal
Guest/Existing Member Meal
$35.00
- Meal only, Membership not included
Kid's Dinner (12 year and under)
$20.00
General Raffle Package $50
$50.00
$50 – 3 strips, 1 bonus gun ticket
General Raffle Package $100
$100.00
$100 – 6 strips, 3 bonus gun tickets
General Raffle Package $200
$200.00
$200 – 12 strips, 7 bonus gun tickets
General Raffle Package $300
$300.00
$300 – 18 strips, 12 bonus gun tickets
General Raffle Package $500
$500.00
$500 – 30 strips, 21 bonus gun tickets
{{ directions }}
Holiday Inn Express
1103 North Splitrock Blvd
Brandon, South Dakota 57005
Description:
***DISCLAIMER: Early-bird pricing ends after 3/15/23. Purchase tables, dinners, or raffle packages on or before 3/15 to be entered into an early-bird drawing for a Savage 64 Precision .22LR***
Join us for the Mule Deer Foundation's Dakota Gray Ghost Chapter's Annual Banquet!
Reserve a table for up to 8 people or purchase your dinners as a couple or individual.
In addition to fantastic food and drinks, there will be several raffles, games, and auctions taking place throughout the night, with prizes from brands such as Weatherby, Bergara, Scheels, Big Frig, Kimber, and many many more!
Don't miss your chance at our stunning gun of the year! Purchase pre-raffle tickets for a chance at a custom Bergara .300 Win Mag, and the second place prize of a Savage 64 Precision .22LR.
This event will be at the Holiday Inn Express & Suites in Brandon, SD. Tables and seating are limited, so pre-register online to reserve your seat and desired raffle ticket packages. See you there!
Questions? Reach out to Regional Director, Casey Nordine.
casey@muledeer.com
605-209-6804
Location
{{ directions }}
Holiday Inn Express
1103 North Splitrock Blvd
Brandon, South Dakota 57005